2006 | OriginalPaper | Buchkapitel
ANNs and Linguistic Variables in the Analysis of Mine Induced Rockbursts Transmission to the High Building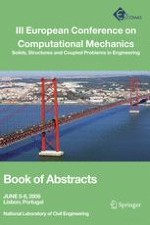 Erstes Kapitel lesen
Autor: Krystyna Kuzniar
Verlag: Springer Netherlands
Rockbursts are one of the negative phenomena accompanying underground mining. A large quantity of energy is released during a tremor. The energy causes propagation of seismic waves that reach the surface of the earth. They induce the building vibrations subsequently. Although these tremors are strictly connected with human activity, they differ considerably from other paraseismic vibrations. They are not subject to human control and they develop in an uncontrolled manner. In Poland, mining tremors resulted from underground raw mineral material exploitations in Legnica-Glogow Copperfield (LGC) induce the surface horizontal vibrations reaching even 0.2 acceleration of gravity (g) and vertical components reaching 0.3g. The large scale of the effects might be shown by the fact that the intensity of surface vibrations is greater than the predicted (and taken into consideration in structural design) intensity of vibrations from earthquakes in neighbouring countries: Slovak Republic, Czech Republic and Germany.
Soil-structure interaction is a very important problem from the engineering point of view. The prognosis of vibration influences on structures as well as estimation of the way of ground vibrations transmission to building basements are essential. The comparison of maximal values (amplitudes) of vibrations (accelerations, velocities and displacements) recorded at the same time on the ground and on the basement level is the simplest and very often employed way of estimation of the vibrations transmission from the ground to the building.
The paper deals with an application of artificial neural networks (ANNs) for evaluation of soilstructure interaction in case of the transmission of ground vibrations from mining tremors to building basement. The problem is analysed with respect to typical prefabricated eleven-storey building with load bearing walls. The influence of mining tremors parameters as mining tremor energy and epicentral distance on the soil-structure interaction effect is also discussed. The parameters are estimated as approximate values found experimentally. Therefore the linguistic variables associated with the fuzzy character of the parameters are introduced in the neural network analysis.
From the obtained results it can be stated that application of simple neural networks enables us to predict the building foundation vibrations with satisfactory accuracy, thus effects of the transmission of ground vibrations to building foundation (soil-structure interaction) may be analysed using neural networks.