23.06.2020 | Original Article | Ausgabe 6/2021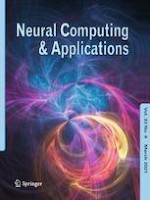 Anomaly detection in dynamic attributed networks
Zeitschrift:
Autoren:

Ruizhi Zhou, Qin Zhang, Peng Zhang, Lingfeng Niu, Xiaodong Lin
Wichtige Hinweise
Publisher's Note
Springer Nature remains neutral with regard to jurisdictional claims in published maps and institutional affiliations.
Abstract
Graph anomaly detection plays a central role in many emerging network applications, ranging from cloud intrusion detection to online payment fraud detection. It has been studied under the contexts of dynamic graphs and attributed graphs separately. In many practical applications, graphs with dynamic attributes provide crucial information for such detections, yet there exist few studies on discovering anomalies in dynamic attributed graphs. Therein, we present a novel framework for defining and detecting anomalies in dynamic attributed graphs, where communities and outliers are mined in succession. Specifically, we propose a community detection model that combines dynamic graph clustering with learning of latent network structures into a unified optimization problem. The latent network is inferred from cascade data, and our model can sufficiently incorporate time-dependent attribute information for identifying dynamic changes. We then rank all the graph nodes according to their deviance from both their closest community centers and historical behaviors. Experiments on synthetic and real-world datasets illustrate the effectiveness of our model.