2019 | OriginalPaper | Buchkapitel
Anti-corruption: Who Cares?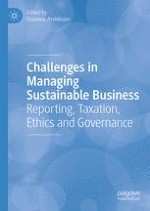 Erstes Kapitel lesen
Autor: Steven Sampson
Abstract
Why do certain organizational actors decide that fighting corruption should now become a policy priority? This chapter problematizes engagement in fighting corruption, in terms of why businesses, governments, international organizations and NGOs choose to make anti-corruption a priority and how they go about fighting corruption, including their degree of genuine engagement. In describing the emergence of what I call 'anti-corruptionism', this paper argues that we need to look more closely at the interests and agendas of those actors in the anti-corruption industry, including the kinds of corruption they are fighting. Two major anti-corruptionist discourses are described: the one emphasizes the progress in fighting corruption through laws, conventions, campaigns, and transparency; the other discourse is a more pessimistic scenario emphasizing the continued persistence of corruption, as revealed by the Panama and Paradise Papers and almost daily corruption scandals at the highest corporate and government levels; this second, cynical discourse highlights the failure of the anti-corruption industry to actually reduce corruption. The implications of these two parallel discourses are that we need to be more explicit about the definition of corruption, and the kind of corruption we are fighting. We need to assess the engagement of anti-corruption actors, and we need to reconsider the move toward 'transparency' and 'reporting' as the magic bullet. Problematizing who cares about anti-corruption and why they care can not only help put anti-corruption in its proper sociopolitical context. It can also lead the way toward more effective anti-corruption programs.