31.03.2020 | Research Article-Biological Sciences | Ausgabe 6/2020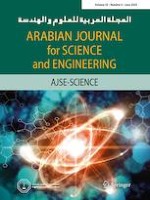 Antibacterial Activity of
Lactobacillus plantarum

CRL 759 Against Methicillin-Resistant

Staphylococcus aureus

and

Pseudomonas aeruginosa
Zeitschrift:
Autoren:

Barbara I. Layus, Carla L. Gerez, Ana V. Rodriguez
Abstract
This study investigates the antibacterial properties of potential probiotic
Lactobacillus plantarum
CRL 759 against
Pseudomonas aeruginosa
and methicillin-resistant
Staphylococcus aureus
(MRSA) isolated from samples of human diabetic foot, by different methods. The results demonstrated that
L. plantarum
CRL 759 cell-free supernatant (SLp759) inhibited both
P. aeruginosa
and MRSA growth. In addition, SLp759 inhibited the adhesion of pathogenic microbes. The characterization of SLp759 showed that after neutralization of acidic SLp759, no activity against pathogens strains was observed. Moreover, treatment with proteolytic enzymes did not modify antibacterial activity, indicating that no bacteriocin was present in the supernatant. In addition, results obtained by HPLC analysis indicated that the inhibitory effect was the result of production of two organic acids: lactic and acetic. From the results reported here,
L. plantarum
CRL 759 has potential applications as a probiotic by preventing or breaking multidrug-resistant microorganism carriage.