01.12.2016 | Research article | Ausgabe 1/2016 Open Access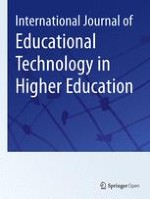 Applying action research in CAD teaching to improve the learning experience and academic level
Autoren:

Veronica Gracia-Ibáñez, Margarita Vergara
Wichtige Hinweise
Authors' information
Verónica Gracia-Ibáñez is a lecturer in Computer-Aided Design at Jaume I University (UJI) in Castellón, Spain. Her professional background has been in the field of industrial engineering projects. Since her engagement as a part-time lecturer in 2011, she has developed an interest in researching both in the field of biomechanics, in which she is currently working on her PhD thesis, as well as in the field of education, as shown by her participation in two educational innovation projects, two publications at international congresses on education and the co-authorship of a textbook.
Margarita Vergara is Full Professor in Computer-Aided Design and Ergonomics at Jaume I University (UJI) in Castellón, Spain. Her professional research interests are biomechanics of the hand and the ergonomic evaluation of product design, as well as ways to improve her teaching. Thus, she has taught Computer-Aided Design and Graphics in different Engineering Degrees for more than 20 years and has authored 18 textbooks. As a result of her interest in improving teaching, she has published one paper in an international peer-reviewed journal and presented 18 communications at congresses and conferences on teaching.
Abstract
A project involving innovation in university education is described in this paper. It was implemented in a Computer-Aided Design (CAD) course on the Bachelor's Degree in Industrial Design and Product Development Engineering. Several studies have been published about CAD curricula, yet to the best of our knowledge nothing on applying Action Research (AR) to CAD teaching. The project was carried out over a two-year period, after detecting that academic results were not very good even when the course was not very demanding. In the first year, an experiment based on the AR methodology was planned and put into practice. We took the figure of the teacher-researcher as our own, owing to our conviction that teachers themselves must study their own work and reflect on it critically. Encouraged by the good results, throughout the following year, more changes were made in order to further improve the learning experience. The main actions were to develop self-learning material and to use rubrics for assessment, together with an increase in the level of difficulty in some parts of the evaluation. A detailed chronological description of the actions that were carried out, the implied motivations and both the expected results and those actually obtained are presented.