11.04.2015 | Ausgabe 1/2016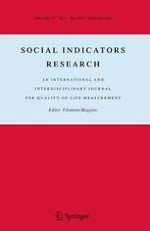 Are Happier People More Willing to Make Income Sacrifices to Protect the Environment?
Zeitschrift:
Autor:

Iddisah Sulemana
Abstract
There is considerable amount of debate about the effect of affluence on environmental concern. The empirical literature is inconclusive on this debate. Increasingly, more studies are examining individual level correlates of environmental concern. On the other hand, a large number of studies examine the correlates of happiness. An important aspect of the economics of happiness literature emphasizes the relationship between environmental quality or concern and happiness. A few scholars suggest that happiness may influence environmental concern. Yet studies on whether happiness affects environmental concern are lacking. This paper empirically investigates the effect of happiness on environmental concern in a cross-national sample. Using data for 18 countries, I find that happier people are more willing to make income sacrifices to protect the environment. This finding holds for residents of both African and developed countries.