2020 | OriginalPaper | Buchkapitel
Are Home-Based Businesses New Trends in Working Environment for Youth and Senior Entrepreneurs in Europe?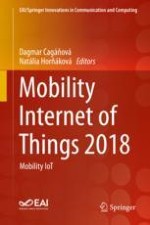 Erstes Kapitel lesen
Autoren: Anna Pilkova, Marian Holienka
Abstract
Home-based businesses (HBBs) account for a considerable proportion of entrepreneurial activity worldwide. Among Europe's new and established entrepreneurs, almost 45% operate their business activities primarily from home. Moreover, this option is most frequently chosen among youth and senior entrepreneurs. To better understand this phenomenon also in the context of intergenerational differences in entrepreneurship, the aim of our exploratory study is to analyze the character of home-based business activities of youth and senior population in Europe as future new trend in working environment and differences between these two entrepreneur populations. In our study we employ the 2014 Global Entrepreneurship Monitor individual-level adult population survey data for 28 European countries. In our dataset of 8380 new and/or established entrepreneurs we identified 1713 youth entrepreneurs (aged 18–34) and 1933 senior entrepreneurs (aged 55+). Our analysis was based on the comparison of youth and senior home-based entrepreneur subpopulations across the selected personal, business-related, and contextual characteristics of entrepreneurs and their businesses. Also, to discover the specifics of HBBs, we applied the similar comparison to youth and senior non-HBBs. We looked for patterns and statistical significance of the differences employing chi-square tests. Our findings confirm certain intergenerational differences related to young and senior entrepreneurs in HBB that are generally declared in literature and can be the basis of new trends in working style. Among them, we found higher opportunity perception, innovativeness, and growth aspirations of youth than among seniors. However, findings such as equal skill perception and motives for starting business, or lower fear of failure among seniors compared to youth, are surprisingly different in HBBs than in nonhome-based businesses.