2020 | OriginalPaper | Buchkapitel
6. Are There Enough Inpatient Psychiatric Beds?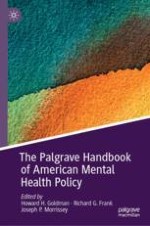 Erstes Kapitel lesen
Autoren: Eric Slade, Marisa Elena Domino
Abstract
In this chapter, we examine key issues and controversies surrounding whether the current psychiatric inpatient bed supply is adequate or alternatively whether more psychiatric beds are needed. Fueled by changes in federal and state mental health policy, insurance reimbursement practices, the scientific evidence for the effectiveness of mental health treatments, and care management practices, psychiatric service systems are constantly changing in ways that can affect overall psychiatric bed need within a region. Consequently, to assess whether the current bed supply is adequate in relation to the population need for psychiatric beds, it is essential to both compare local information regarding the capacities of the various types of inpatient psychiatric facility providers and consider the impacts of regional use of community mental health services and supports that may diminish the need for inpatient beds. It is also important to consider the effects of professional shortages, which may increase the overall costs of additional psychiatric inpatient beds. Well-designed inpatient capacity simulation models that take into account the complexity and dynamics of psychiatric inpatient utilization and sources of payment for psychiatric inpatient care may help fill gaps in our current understanding of the need for added bed capacity.