2019 | OriginalPaper | Buchkapitel
20. Are You Willing to Die for Reductionism?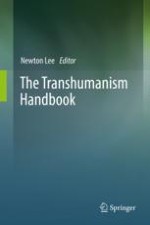 Erstes Kapitel lesen
Autoren: Michael R. Rose, Grant A. Rutledge
Abstract
Reductionism was one of the greatest themes of twentieth century biology. It began early in the century with genetics explaining single traits with single genes. It rose further with the inference that DNA encoded genetic information. It culminated with genetic cloning and genetic engineering. With disorders like sickle cell anemia or Huntington's Disease, reductionism is indeed a scientific triumph. Similar claims have been made about aging, which has been attributed to a single agent in the case of the free-radical theory of aging. In other hands, up to seven specific cell-molecular mechanisms have been offered as the entire foundation of aging. Meanwhile, the last 15 years of genomic research has shown that most functional characters, from human height to aging in fruit flies, are affected by hundreds if not thousands of sites genome-wide. Furthermore, these sites cannot be delineated as hereditary factors tuning one or a few pathways, as reductionism would require. That is, at the genomic frontier of biology, reductionism is now seen as a special and unrepresentative case. Most of the genetic machinery of animals does not work using simple isolated pathways. Rather, it usually operates as part of large encompassing networks. Given this, it is doubtful that aging interventions founded on reductionist premises will succeed. Does this mean that aging cannot be re-tuned radically? Evolutionary theory and experiments suggest otherwise. More recent evolutionary research even raises the possibility that there might be straightforward and powerful interventions that can control human aging on a very short timescale. Those who stick to twentieth century reductionist theories of aging may be risking their lives. They may indeed die for their beliefs.