03.06.2016 | Original Article | Ausgabe 4/2017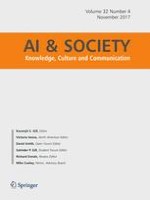 Arguments from authority and expert opinion in computational argumentation systems
Zeitschrift:
Autoren:

Douglas Walton, Marcin Koszowy
Abstract
In this paper we show that an essential aspect of solving the problem of uncritical acceptance of expert opinions that is at the root of the
ad verecundiam
fallacy is the need to disentangle argument from expert opinion from another kind of appeal to authority. Formal and computational argumentation systems enable us to analyze the fault in which an error has occurred by virtue of a failure to meet one or more of the requirements of the argumentation scheme from argument from expert opinion. We present a method for enhancing this capability by showing how arguments from expert opinion are related to, but different from, arguments from deontic authority.