2017 | OriginalPaper | Buchkapitel
12. Assessment and Way Forward of the Douala Stock Exchange in Cameroon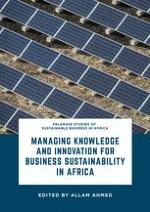 Erstes Kapitel lesen
Autor: Alain Ndedi
Abstract
The purpose of this chapter is to assess and present the importance of the Douala Stock Exchange (DSX) in Cameroon. Ndedi (2009) defines a financial market as a place (physical or virtual) where people trade financial securities, commodities and other fungible items of value at low transaction costs and at prices that reflect local supply and demand. The financial market attracts funds from investors and channels them to corporations, thus allowing corporations to finance their operations and achieve growth. Without financial markets, borrowers would have difficulty finding lenders, and these structures are seen as platforms for the economic prosperity of nations, especially in Africa (Ndedi and Ijeoma,
Can Africa reclaim the 21st century?
Pretoria: University of Pretoria Printing, 2008). The future development of the DSX will occur when market players are able to reach mutually acceptable compromises regarding the terms of financial transactions. Agents strike grand compromises, such as those between maturity and collateral, and between seniority and control, as well as myriad smaller ones. The current failure of the DSX to develop is due to the fact that generally the instrument traded does not meet the requirements of some of the players. The chapter develops an appropriate strategy for sequencing the development of the DSX. It argues that instruments that require simpler and more easily verifiable compromises must be launched in the first place at the DSX. The chapter also shows that the path of development will depend on economic, legal, political, institutional, and cultural factors—the framework that prompts policymakers to ask the right questions in diagnosing the deficiencies and hurdles. The chapter provides guidance for designing suitable policies for the development and functioning of the Douala Stock Exchange that will contribute to the emergence of Cameroon by 2035.