18.02.2015 | Symposium: CRC799 Contribution | Ausgabe 1/2016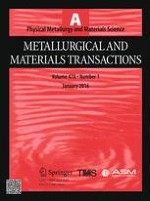 Assessment of Experimental Data and Thermodynamic Modeling in the Zr-Fe-O System
Zeitschrift:
Autoren:

Olga Fabrichnaya, Dmytro Pavlyuchkov
Wichtige Hinweise
Manuscript submitted August 5, 2014.
Abstract
The thermodynamic parameters of the ZrO2-FeO-Fe2O3 system were assessed based on experimental data for the ZrO-FeO and ZrO2-Fe3O4 systems for the first time. The solubility of FeO and Fe2O3 in the ZrO2-based solid solutions and the solubility of ZrO2 in the Fe2O3 and Fe3O4 phases were taken into account and described by compound energy formalism. A partially ionic liquid model was used to describe the liquid phase. The isothermal section and liquidus surface of the ZrO2-FeO-Fe2O3 system were calculated. Data on binary systems were combined with the description of the ZrO2-FeO-Fe2O3 system. Phase diagrams were calculated using a thermodynamic description based on advanced models. An equilibrium between the metallic liquid and solid ZrO2 was calculated and compared with experimental data. Substantial differences between the calculations and the results of experiments were found, as in the calculations of previous research.