2019 | OriginalPaper | Buchkapitel
Assessment of Various Extrinsic Risk Factors Causing Pressure Ulceration in People with Spinal Cord Injury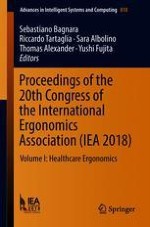 Erstes Kapitel lesen
Autoren: Priyanka Rawal, Gaur G. Ray
Abstract
Pressure Ulceration (PrU) is a leading cause of insalubrity and even mortality in people with Spinal Cord Injury (SCI). It is a major cause of re-hospitalization and subsequent mental and financial agony among them. Development of PrU in the initial phases of SCI, reduces the chances of recovery as the person becomes bedridden and thus, misses out on important period of physiotherapy and exercise. Moreover, this extended state of inactivity, in turn, mostly results in more PrUs due to prolonged exposure to pressure.
Circumstances and elements leading towards these circumstances, which expose skin to surfeit and prolonged periods of pressure or deplete its pressure bearing ability, are risk factors and risk elements for the development of PrUs.
This study was carried out on civilian SCI patients in India, a developing country, to understand the occurrence and recurrence of PrU in them. This work helped the researcher to assess various risk factors responsible for developing PrUs and conclusively delineate them based on evidence produced through direct data and experience extraction from the patients, medical experts and caregivers through semi-structured interviews and medical reports. The information collected then was analyzed for frequency and severity of PrUs and subsequent re-hospitalization cycles. The intention is to help the SCI medical community to dissipate information at a critical stage, regarding these risk factors to the stakeholders to reduce re- hospitalizations and improve their chances of recovery. Also, this study can assist SCI related product designers and manufacturers to understand product related risk factors so as to improve upon the usability and safety of their products.