2018 | OriginalPaper | Buchkapitel
Automated Interoperability Testing of Optical Network Terminals for VoIP Call Features Using Robot Framework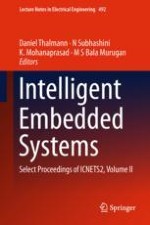 Erstes Kapitel lesen
Autoren: Kavya Ajith, Kalaiselvan Ramalingam, Muddukrishna Dandu
Verlag: Springer Singapore
Abstract
Background
: Coexistence of different technologies, protocols and frameworks for Voice over IP results in many interoperability issues. The Gigabyte-capable Passive Optical Network (GPON) that uses fiber-based point-to-multipoint networking escalates the possibilities of VoIP. The GPON-based VoIP consists of Optical Line Terminal (OLT) which is present at the service provider or server side and many Optical Network Terminal (ONT) at the customer end. The inception of GPON technology into telecommunication, unfolded the possibility of triple play (transfer of voice, data and video).
Methods/Statistical Analysis
: This paper proposes an automated testing mechanism of Optical Network Terminals for the SIP-based voice call features over IP. Out of the triple play service (data, voice and video) provided by the Optical Network Terminal, this work concentrates only on the voice-related functionality. The proposed system uses the Robot Framework for automating the SIP-based Voice over IP test scenarios. The paper also covers implementation of Asterisk-based Voice over IP Client-Server setup on a Raspberry Pi to understand the background functionality.
Findings
: The automated system captures the software faults of the Optical Network Terminal beforehand and ensures proper interaction with other network elements without any interoperability issues. In addition to the ease in using Robot Framework, this method reduces the human interventions in testing process.
Application/Improvements
: Automated interoperability testing provides a better coverage for the functionality of the ONT considering the manual testing. Our future work is extending this current work in all data and voice and thus creating a complete testing mechanism for the ONT system.