01.09.2018 | Ausgabe 3/2018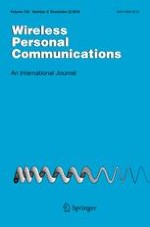 Automatic Live Facial Expression Detection Using Genetic Algorithm with Haar Wavelet Features and SVM
Zeitschrift:
Autoren:

Sandeep Kumar, Sukhwinder Singh, Jagdish Kumar
Wichtige Hinweise
Publisher's Note
Springer Nature remains neutral with regard to jurisdictional claims in published maps and institutional affiliations.
Abstract
Facial expression detection (FED) and extraction show the most important role in face recognition. In this research, we proposed a new algorithm for automatic live FED using radial basis function support Haar Wavelet Transform is used for feature extraction and RBF-SVM for classification. Edges of the facial image are detected by genetic algorithm and fuzzy-C-means. The experimental results used CK+ database and JAFEE database for facial expression. The other database used for face detection process namely FEI, LFW-a, CMU + MIT and own database. In this algorithm, the face is detected by fdlibmex technique but we improved the limitations of this algorithm using contrast enhancement. In the pre-processing stage, apply median filtering for removing noise from an image. This stage improves the feature extraction process. Finding an image from the image components is a typical task in pattern recognition. The detection rate has reached up to approximately 100% for expression recognition. The proposed system estimates the value of precision and recall. This algorithm is compared with the previous algorithm and our proposed algorithm is better than previous algorithms.