01.10.2013 | Ausgabe 4/2013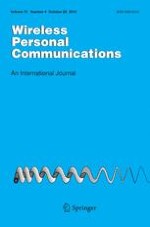 Autonomous Shared Key Management Scheme for Space Networks
Zeitschrift:
Autoren:

Jian Zhou, Xian-wei Zhou
Abstract
Key management is more difficult in space networks than in ground wireless networks as long time delay, large scale and difficult maintain. The main challenge is how to handle 1-affects-
\(n\)
problem,which becomes more serious as space entities spread over a wide geographic area. To solve the question, this paper proposes a one-to-many mapping shared key agreement, which is based on one-to-many encryption mechanism model. In the proposed key agreement, each entity has different decryption key and shares an encryption key. When an entity joins or leaves network, updated keys only are a public encryption key and its decryption key. However, the other entities' secret key remains unchanged, so as to each member has the ability to update key autonomously and securely, legitimate member has capability of revoke it's secret decryption key independency without other member's agreement. Consequently the performance of the proposed key management scheme is unrelated to the network scale, node mobility and topology structure. It is shown that our proposed key management scheme not only improves the efficiency and flexibility for space networks, but also achieves good security properties, including forward security and backward security and many more by theoretical analyses.