01.04.2013 | Communication | Ausgabe 2/2013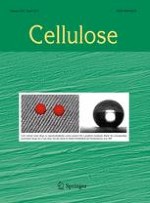 Bacterial cellulose-MMTs nanoreinforced composite films: novel wound dressing material with antibacterial properties
Zeitschrift:
Autoren:

Mazhar Ul-Islam, Taous Khan, Waleed Ahmad Khattak, Joong Kon Park
Abstract
This study was conducted to develop nanocomposite films of bacterial cellulose (BC) and montmorillonite (MMT) with potent antibacterial activity and potential therapeutic value in wound healing and tissue regeneration. Different composites were prepared through impregnation of BC sheets with 2 and 4 % suspensions of MMT, Na-MMT, Ca-MMT and Cu-MMT. These modified MMTs were prepared through cation exchange strategy. The antibacterial activities of the composites were then assessed against
Escherichia coli
and
Staphylococcus aureus
through the disc diffusion assay and colony forming unit (CFU) count methods. BC-Cu-MMT composites prepared with 2 and 4 % MMT displayed clear zones of inhibition against
E. coli
(20 and 22 mm, respectively) and
S. aureus
(19 and 20.5 mm, respectively). The untainted BC, BC-MMT, BC-Na-MMT and BC-Ca-MMT did not show clear inhibitory zones against the tested organisms. The reduction in CFU observed following treatment with BC-MMTs (BC-MMT, BC-Na-MMT, BC-Ca-MMT and BC-Cu-MMT) prepared using 2 % MMTs suspension was 7.39, 14.8, 19.2 and 77.9 % for
E. coli
and 6.8, 13.7, 17.4 and 74.1 %, for
S. aureus
, respectively. When treated with BC-MMT, BC-Na-MMT, BC-Ca-MMT and BC-Cu-MMT prepared with 4 % MMTs suspension, the reduction in CFU increased to 10.58, 18.37, 24.62 and 85.01 % for
E. coli
and 9.44, 15.73, 20.40 and 79.79 % for
S. aureus,
respectively. The outcome of this study will facilitate the development of BC sheets as wound dressings and regeneration materials with antibacterial properties for therapeutic applications without any side effects.