01.12.2016 | Ausgabe 6/2016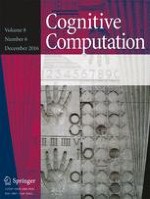 Bifurcation Analysis of Two-Neuron Networks with Discrete and Distributed Delays
Zeitschrift:
Autoren:

Changjin Xu, Qiming Zhang, Yusen Wu
Abstract
Background
Although the amount of research work on bifurcation analysis of neural networks is growing explosively, the majority of such research effort is devoted to bifurcation of neural networks with discrete delays, while efficient detection of Hopf bifurcation phenomena in neural networks with distributed delays remains a challenging task. The aim of this study is to determine the effect of time delay on the dynamical behavior of two-neuron networks with discrete and distributed delays.
Methods
Using the Routh–Hurwitz method and analyzing the characteristic equation, we determine the existence and stability of Hopf bifurcation for the studied system. Normal form theory and the center manifold argument are used to analyze the stability, direction, and period of Hopf bifurcation for the system.
Results
The research shows that, if the time delay falls in a certain interval, the system is asymptotically stable, whereas if the time delay exceeds a critical value, the system loses stability and Hopf bifurcation appears. In addition, we obtain some explicit formulas which determine the direction, stability, and period of bifurcating periodic solutions.
Conclusions
The effects of time delay on the dynamical behavior of neural networks were investigated in this study. Modulation of the coefficients and time delays of neural networks may prove beneficial for controlling the stability, direction, and amplitude of bifurcating periodic solutions of the system.