2021 | OriginalPaper | Buchkapitel
Big Data in Smart Cities –Water Demand Prototypes Using Clustering Techniques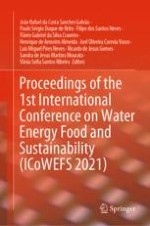 Erstes Kapitel lesen
Autoren: Pedro Miguel, José Gonçalves, Luís Neves
Abstract
Considering the path that electricity smart grids have taken and the management, control and optimization involved, one may think that is possible to transpose such experience and results to other infrastructures that perform poorly, e.g. the water supply infrastructure. Also, according to Pardo-Bosch & Aguado [
1
], the infrastructure construction, one of the biggest driving forces of the economy, requires a huge analysis and clear transparency to decide what projects may be executed with the few resources available. Additionally, losses in the water sector are still generally relevant and need to be addressed [
2
]. In fact, addressing the efficient use of resources is a key goal for the United Nations 2030 Agenda for Sustainable Development.
The purpose of this work is to make use of big data provided by one-year operation of a water utility company and perform an analysis, similar to the one already established for electricity smart grids, contributing to a more effective decision-making process.
The proposed methodology consists of applying clustering algorithms to historical data, namely, the hierarchical and self-organizing neural network methods, from a harvesting station to a reservoir. Such methodology allows obtaining cluster diagrams trends, which represent typical daily profiles of water flow rate and electric power consumption.
The obtained prototypes represent the most common profiles in water capture, for the selected facility. Such analysis enables the definition of a lower losses working profile (optimized profiles) and allow assessing the outcome of their combined existence.