01.01.2015 | Review | Ausgabe 1/2015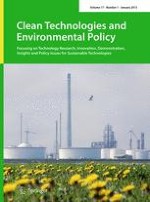 Biodesulfurization: a mini review about the immediate search for the future technology
Zeitschrift:
Autoren:

Douglas Boniek, Débora Figueiredo, Antônio Fernando Batista dos Santos, Maria Aparecida de Resende Stoianoff
Abstract
A major concern among the environmental agencies includes the emission of sulfurous gas into the environment. Consequently, the oil agencies are in constant search of alternative processes aiming the reduction of sulfur content in fuels. One of the technologies commonly used is the hydrodesulfurization (HDS), but this is a high-cost process that also requires high temperature and pressure. A complementary alternative to HDS is biodesulfurization (BDS) involving the use of specific microorganisms to the removal of sulfur present in the carbon chain, using the oxidation pathway "4S", in which there is cleavage of carbon–sulfur bond, and maintaining the calorific value of the organic molecule. The BDS is a low-cost technique when compared with HDS. For this process to occur, activation of specific enzymes is needed, which is controlled by
dsz
ABC genes. Therefore, strategies to optimize this process have been of great importance to the oil refineries. For decades, attempts to try to implement BDS in the industry have been made, but difficulties in obtaining satisfactory results led the researchers to seek new knowledge about this bioprocess. The need of more studies concerning implementation on an industrial scale of this process is evident, since this biotechnology is a promising alternative to refineries in the near future.