2015 | OriginalPaper | Buchkapitel
Biodiesel Production Status: Are the Present Policies Good Enough for the Growth of Biodiesel Sector in India?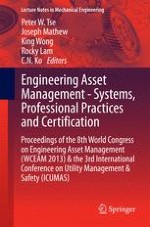 Erstes Kapitel lesen
Autoren: N. Awalgaonkar, S. Tibdewal, V. Singal, J. Mathew, A. K. Karthikeyan
Abstract
Worldwide fossil fuel resources such as crude oil, natural gas, coal are decreasing at an alarming rate due to the increasing demand for the fossil fuels across the whole world. More than 75 % of the total crude oil consumed in India is imported from foreign countries. The demand for diesel oil in India is increasing at a staggering rate of 7.5 % per annum. The Indian economy is therefore widely affected by the increasing prices of the diesel oil as most of the heavy vehicle transport in India is run on the diesel engines. So in regards to the present energy crisis and environmental concerns relating to the use and depletion of fossil fuels, the alternative fuel of Biodiesel is gaining importance worldwide as a substitute fuel for diesel in vehicle engines. Due to the increasing dependency of the country on the fossil fuel imports, the Government of India has also made concerned efforts in this regard and launched various ambitious national and state level programmes to promote the biodiesel production and usage in the past decade or so. The recently announced 'National Policy on biofuels' of India (2009) has marked a blending target of 20 % for the biodiesel fuel with that of the conventional diesel fuel by the year 2017. In spite of all these efforts taken by the government in the past decade, the development of the biofuels production sector has been rather slow in India. India is still to attain the 5 % biodiesel blending target that was proposed to be achieved by the year end of the 2010 in the report of National Biofuels Mission in the year 2003. In this chapter literature we have tried to assess the different reasons behind the stunted Biodiesel production sector growth and development in India. The current production potential of biodiesel obtained from major feed-stocks available in India has been studied. The possible impacts of the present national and state level policies on the biodiesel production and usage in different parts of the country have been assessed. Also, various state as well as national level policy reforms pertaining to the biodiesel production in the country have been suggested, so as to improve the production and usage of biodiesel fuel in the near future.