2013 | OriginalPaper | Buchkapitel
9. Biomass for Energy: Energetic and Environmental Challenges of Biofuels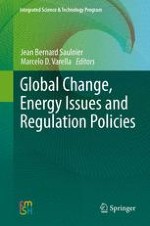 Erstes Kapitel lesen
Autoren: Jean Michel Most, Marie Thérèse Giudici-Orticoni, Marc Rousset, Mireille Bruschi
Verlag: Springer Netherlands
Abstract
Transportation is 94 % dependent on oil, represents around 20 % of global consumption of energy, and is responsible for 23 % of total emissions from fossil fuels. For several years, progress has been made to enhance the energy efficiency of the systems, but increasing the part of biofuel still seems irremediable both for environmental, economic, and energy independence reasons. Fuel production from biomass is clearly considered as an important substitute for liquid fossil fuels such as bioethanol for motor gasoline, biodiesel for diesel, jet fuel for biokerosene, and for gaseous fuels (hydrogen, natural gas for vehicles, biomethane, etc.). This chapter presents the main pathways for the production of biofuels, and classifies their degree of maturity:
The first-generation processes that value the reserves of a plant (starch, sugar, oil) are now mature and industrially deployed.

The second generation processes extend their resource to the whole plant tissues (agricultural, forest) or to organic waste, and are almost under scientific control but they still need more economic and energetic assessment before being commercially deployed.

The last innovative pathway, the advanced or third biofuel generation, shows significant potential by using bioalgae or microorganisms capable of producing much more biomass oil convertible into biodiesel and gaseous fuels such as methane or hydrogen.