1997 | OriginalPaper | Buchkapitel
Bottom sediments in a humic lake with artificially increased calcium content: sink or source for phosphorus?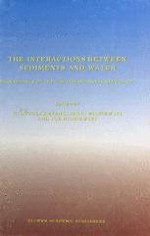 Erstes Kapitel lesen
Autor: M. Rzepecki
Verlag: Springer Netherlands
Enthalten in: Professional Book Archive
Lake Hosek (north-eastern part of Poland) is a small shallow and without outflow lake which has been limed in 1970. The concentration of Ca was increased from 3–4 mg L−1 to 17 mg L−1 in the water and from 0.2–0.3% dry weight to 0.9–1.7% dry weight in sediments (5 cm upper layer) due to CaCO3 addition to the lake.In the spring-summer seasons of 1992 and 1993, an experimental study was conducted in Lake Flosek to assess the capacity of bottom sediments to uptake and release mineral phosphorus. The rate of phosphorus exchange between sediments and near-bottom water was experimentally measured under conditions of high (100%), and of reduced (10%) oxygen saturation in near-bottom water.To determine the component of sediments responsible for the uptake of most phosphorus, the proportions of phosphorus forms in sediments were analysed.Sediments of Lake Flosek showed a slight tendency to release phosphates. The rate of this process was similar under high (100%) and low (10%) oxygen saturations ranging from − 0.161 to + 0.200 mg P m−2 d−1 . This is much lower (by 1–2 orders of magnitude) than reported from other harmonic, non-humic lakes.In the total phosphorus pool, the highest content of phosphorus was found in the organic and residual phosphorus fractions (over 70% of the total phosphorus in sediments). The largest part of the readily extractable phosphorus was found in the fraction bound to Al and humic substances (41%). Both these fractions determine a weak ex- change of phosphorus between sediments and water. No difference in P-release related to P-fraction compound was found in the cores taken from three sites in the lake.