29.06.2019 | Ausgabe 1/2020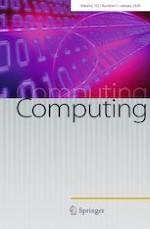 Bringing SQL databases to key-based NoSQL databases: a canonical approach
Zeitschrift:
Autoren:

Geomar A. Schreiner, Denio Duarte, Ronaldo dos Santos Mello
Wichtige Hinweise
Publisher's Note
Springer Nature remains neutral with regard to jurisdictional claims in published maps and institutional affiliations.
Abstract
Big Data management has brought several challenges to data-centric applications, like the support to data heterogeneity, rapid data growth and huge data volume. NoSQL databases have been proposed to tackle Big Data challenges by offering horizontal scalability, schemaless data storage and high availability, among others. However, NoSQL databases do not have a standard query language, which bring on a steep learning curve for developers. On the other hand, traditional relational databases and SQL are very popular standards for storing and manipulating critical data, but they are not suitable to Big Data management. One solution for relational-based applications to move to NoSQL databases is to offer a way to access NoSQL databases through SQL instructions. Several approaches have been proposed for translating relational database schemata and operations to equivalent ones in NoSQL databases in order to improve scalability and availability. However, these approaches map relational databases only to a single NoSQL data model and, sometimes, to a specific NoSQL database product. This paper presents a canonical approach, called
SQLToKeyNoSQL
, that translates relational schemata as well as SQL instructions to equivalent schemata and access methods of any key-oriented NoSQL database. We present the architecture of our layer focusing on the mapping strategies as well as experiments that evaluate the benefits of our approach against some state-of-art baselines.