2018 | OriginalPaper | Buchkapitel
2. Can Parallel Programming Revolutionize EDA Tools?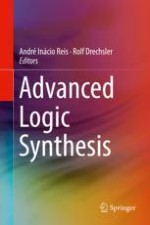 Erstes Kapitel lesen
Autoren: Yi-Shan Lu, Keshav Pingali
Abstract
Recent advances in parallel programming hold the promise of transforming the EDA tools area and changing the way we design, synthesize, and simulate circuits.
Traditional parallel programming technology was developed for computational science applications, which operate on dense and sparse matrices, and it is not useful for most EDA applications. However, in the past decade, there has been substantial progress in developing parallelization technology for graph applications. These advances were motivated primarily by the needs of large-scale parallel graph analytics, but this technology is useful for EDA applications since large graphs such as netlists are ubiquitous in this domain.
In this paper, we describe the Galois system, developed by our group at the University of Texas at Austin to make it easier to program large-scale graph applications and execute them in parallel. Algorithms from many problem domains including graph analytics, high-performance computing, and FPGA tools have been implemented successfully in Galois. These successes suggest that by working together, the EDA and parallel programming research communities can bring state-of-the-art parallel programming technology to bear on EDA tools, transforming this area.