2020 | OriginalPaper | Buchkapitel
Can Twitter Data Estimate Reality Show Outcomes?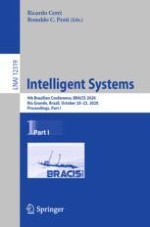 Erstes Kapitel lesen
Autoren: Kenzo Sakiyama, Lucas de Souza Rodrigues, Edson Takashi Matsubara
Abstract
People's opinions can impact the real world in many different ways. The election of politics, the sales of products, stock market prices, and consumer habits are just a few examples. However, exploring this relationship between people's opinions and real-world events requires data from both sides, which is usually expensive and hard to obtain. In this study, on one side, we address this problem by extracting data from Twitter, and on the other side, the real-world outcomes of a reality show. We carefully select a reality show that uses the audience's opinion to define the elimination of participants. This relationship brings an interesting case of a causal relationship between audience opinion and real-world events. From Twitter, we obtained simple features, such as the counts of likes, retweets, followers, specific hashtags along with sentiment analysis counts obtained from a fine-tuned
BERT
. From the TV show, we obtained the eliminated candidate and the percentage of audience rejection of the eliminated candidate. To answer the question posed in the title, we empirically evaluate eleven standard machine learning algorithms using the collected features. The models were able to achieve 88.23% of accuracy to predict the eliminated candidate in the reality show.