28.04.2018 | Original Paper | Ausgabe 6/2018 Open Access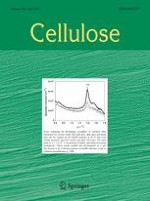 Carbonized cellulose beads for efficient capacitive energy storage
Zeitschrift:
Autoren:

Chang-Qing Ruan, Zhaohui Wang, Jonas Lindh, Maria Strømme
Abstract
Natural biomaterials, including polysaccharides and amino acids, provide a sustainable source of functional carbon materials for electric energy storage applications. We present a one-pot reductive amination process to functionalize 2,3-dialdehyde cellulose (DAC) beads with chitosan and
l
-cysteine to provide single (N)- and dual (N/S)-doped materials. The functionalization enables the physicochemical properties of the materials to be tailored and can provide carbon precursors with heteroatom doping suitable for energy storage applications. Scanning electron microscopy, Fourier transform infrared spectroscopy and thermogravimetric analysis were used to characterize the changes to the beads after functionalization and carbonization. The results of X-ray photoelectron spectroscopy and energy-dispersive X-ray spectroscopy verified that the doping was effective, while the nitrogen sorption isotherms and pore-size distributions of the carbonized beads showed the effects of doping with different hierarchical porosities. In the electrochemical experiments, three kinds of carbon beads [pyrolyzed from DAC, chitosan-crosslinked DAC (CS-DAC) and
l
-cysteine-functionalized DAC] were used as electrode materials. Electrodes of carbonized CS-DAC beads had a specific capacitance of up to 242 F g
−1
at a current density of 1 A g
−1
. These electrodes maintained a capacitance retention of 91.5% after 1000 charge/discharge cycles, suggesting excellent cycling stability. The results indicate that reductive amination of DAC is an effective route for heteroatom doping of carbon materials to be used as electrode active materials for energy storage.