23.07.2018 | Original Paper | Ausgabe 10/2018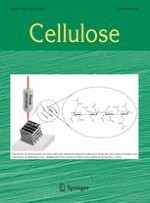 Cellulose based multifunctional hybrid material for sequestering phosphate in stratified water purification columns
Zeitschrift:
Autoren:

Yanan Shang, Kangying Guo, Xing Xu, Zhongfei Ren, Baoyu Gao
Wichtige Hinweise
Electronic supplementary material
Yanan Shang, Kangying Guo authors contributes equally.
Abstract
A new cellulose based multifunctional hybrid material with high capacity and specific affinity toward phosphate was fabricated and well characterized, where the nano-sized hydrous zirconium oxide (HZO) was deposited onto the framework of amine cross-linking orange peel (AOP). The AOP-HZO samples with different sizes were packed into the stratified water purification column for enhanced phosphate uptake. Results indicated the increasing adsorption with decreasing particle size of AOP-HZO, suggesting that smaller particles with higher surface area facilitate the adsorption of phosphate. Phosphate adsorption in AOP-HZO stratified column in terms of pH manifested that the phosphate uptake by the HZO nanoparticles was greatly facilitated at pH 3.0. It was suggested that more HZO nanoparticles were protonated at more acidic solution, and the selectivity of protonated HZO towards phosphate was significantly higher than the N+(CH2CH3)3 groups in AOP. The zeta potential results also indicated that HZO has a significant negative charge under higher pH conditions, in which the quaternary amine groups in AOP-HZO play a predominant role for phosphate uptake.