28.02.2017 | Original Paper | Ausgabe 5/2017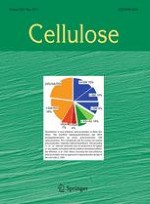 CesA protein is included in the terminal complex of
Acetobacter
Zeitschrift:
Autoren:

Shi-jing Sun, Tomoya Imai, Junji Sugiyama, Satoshi Kimura
Abstract
Cellulose is a major biopolymer on the earth that is produced by cellulose synthase in the cell membrane of living organisms. Cellulose synthase is a hetero-subunit complex composed of several different protein subunits, and is visualized as a supermolecular complex called a "terminal complex" by electron microscopy. Such supermolecular organization of an enzyme complex is believed to be important for the fiber formation or crystallization of cellulose microfibrils in cellulose biosynthesis. In the case of the cellulose-producing bacterium
Acetobacter
, it is hypothesized that the enzyme complex includes at least six subunits given its genetic constitution. However, to date, only three of these molecules have been experimentally confirmed as the subunits included in the terminal complex: CesB, CesD, and ccp2. In this study, we used fluorescence immuno-microscopy to show that CesA protein, the catalytic subunit, is included in the terminal complex of
Acetobacter
. Furthermore we discuss the obtained microscopic data for improving our understanding of the molecular organization of the bacterial cellulose synthase complex.