13.02.2017 | Ausgabe 4/2017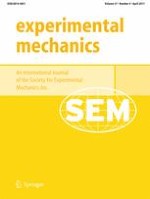 Characterization of Viscoelasticity Due to Shear Wave Propagation: a Comparison of Existing Methods Based on Computational Simulation and Experimental Data
Zeitschrift:
Autoren:

J. F. S. Costa-Júnior, M. A. D. Elsztain, A. M. F. L. M. de Sá, J. C. Machado
Abstract
Shear wave propagation causes microvibrations within a medium; measuring the wave attenuation coefficient,
α
, and phase velocity,
c
s
, the medium shear modulus,
μ
, and shear viscosity,
η
, are determined based on a viscoelastic model that includes both
c
s
and
α
. The present work compares the performances of nine processing methods, based on cross-correlation and quadrature demodulation, used to extract the motion waveform from a sequence of radio-frequency (RF) echo signals from the medium. Kalman filtering determined the amplitude and the phase of the extracted motion waveform. The comparisons were done with regard to computational simulation and experiments with a gel phantom. Estimates obtained for
μ
and
η
of the medium considered different conditions for the vibration amplitude and the signal-to-noise ratio (SNR) of the RF echo signals and the waveform extracted by means of single frequency and shear wave dispersion ultrasound vibration (SDUV) methods. According to the simulated results, the cross-correlation-based processing techniques are more precise and accurate in comparison to quadrature demodulation techniques. The results for
c
s
,
α, μ
and
η
of the phantom and those obtained under the same setup conditions for experimental and computational tests agree with each other. Comparing the estimates based on single frequency and SDUV techniques, they presented similar performances at high SNR of the RF echo signal. On the other hand, the former technique prevailed for low SNR.