01.10.2011 | Research Article | Ausgabe 4/2011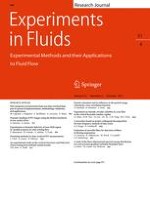 Characterization of wettability effects on pressure drop of two-phase flow in microchannel
Zeitschrift:
Autoren:

Prakash Rapolu, Sang Young Son
Abstract
The Characterization of the effects of surface wettability and geometry on pressure drop of slug flow in isothermal horizontal microchannels is investigated for circular and square channels with hydraulic diameter (
D
h
) of 700 μm. Flow visualization is employed to characterize the bubble in slug flow established in microchannels of various surface wettabilities. Pressure drop increases with decrease in surface wettability, while the channel geometry influences slug frequency. It is observed that the gas–liquid contact line in advancing and receding interfaces of bubble change with surface wettability in slug flows. Flow resistance, where capillary force is important, is estimated using Laplace–Young equation considering the change of dynamic contact angles of bubble. The experimental study also demonstrates that the liquid film presence elucidates the pressure drop variation of slug flows at various surface wettabilities due to diminishing capillary effect.