2018 | OriginalPaper | Buchkapitel
5. China: An Innovation Country?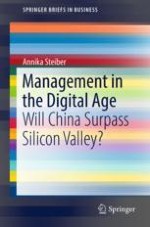 Erstes Kapitel lesen
Autor: Annika Steiber
Abstract
For years, China's economy was known mainly for low-cost contract manufacturing and imitation of foreign goods. This chapter explores the strides that have been made in building innovation capacity. The chapter draws on sources ranging from research by others to the author's original work to paint an all-around picture of how the world's largest nation is moving up the value chain. Key factors include major investments in research, education, and infrastructure, along with policy reforms that have opened up the economy to free-market forces. Chinese firms benefit from a very large, fast-growing domestic market, which creates demand for innovative goods while allowing for experimentation. Perceived impediments to innovation in China include a Confucian-based social culture and education systems focused on rote learning and test-taking, but various observers point out that such factors may not inhibit innovation as much as is commonly believed.