13.11.2017 | Original Paper | Ausgabe 1/2018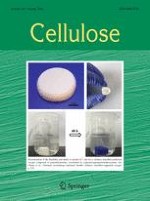 Chitosan/partially sulfonated poly(vinylidene fluoride) blends as polymer electrolyte membranes for direct methanol fuel cell applications
Zeitschrift:
Autoren:

V. Vijayalekshmi, Dipak Khastgir
Wichtige Hinweise
Electronic supplementary material
Abstract
A novel proton exchange membranes composed of a blend of chitosan and sulfonated polyvinylidene fluoride (SPVDF) was prepared by solution casting technique. The PVDF was sulfonated using direct sulfonation method with sulfonation degree of 6.1%. The membranes with different fractions of SPVDF were prepared and 10 wt% SPVDF exhibits the best performance in terms of ion exchange capacity, conductivity, water uptake and membrane selectivity. The prepared blend membranes show excellent combination of thermal stability, mechanical properties, dimensional stability and methanol barrier properties. Chitosan (CS)-SPVDF-90/10 membrane shows the highest proton conductivity of 2.85 × 10−2 S cm−1 at 90 °C.