2010 | OriginalPaper | Buchkapitel
30. ClusterDAM: Clustering Mechanism for Delivery of Adaptive Multimedia Content in Two-Hop Wireless Networks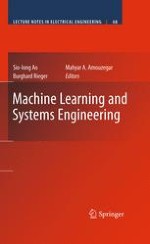 Erstes Kapitel lesen
Autoren: Hrishikesh VenkataramanVenkataraman, Gabriel-Miro Muntean
Verlag: Springer Netherlands
Abstract
In the recent years, there has been an increasing demand for streaming high quality multimedia content over wireless networks. Demand for triple play services (voice, video, data) by a number of simultaneously communicating users often results in lack of acceptable multimedia quality. In addition, the large transmission distance and the limited battery power of the hand-held wireless device serves as a major bottleneck over transmitting video directly from the network operator to the end-users. There has been no successful mechanism developed till date that would provide live video streaming over wireless networks. In this paper,
clusterDAM
– a novel cluster-based architecture is proposed for
delivering adaptive multimedia
content over two-hop wireless networks. An intermediate relay node serves as a proxy-client-server between the base station and the mobile users which ensures that the multimedia delivery is adapted in real-time according to the channel conditions and the quality of the multimedia content. An extensive simulation-based analysis with different kinds of network traffic and protocols indicate that the cluster-DAM architecture is significantly superior to the traditional single-hop design, not only in terms of the perceived video quality, but also in terms of the loss rate and the average bit rate.