2016 | OriginalPaper | Buchkapitel
Collaborative Filtering, Matrix Factorization and Population Based Search: The Nexus Unveiled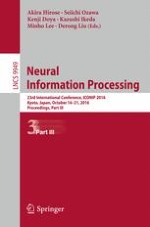 Erstes Kapitel lesen
Autoren: Ayangleima Laishram, Satya Prakash Sahu, Vineet Padmanabhan, Siba Kumar Udgata
Abstract
Collaborative Filtering attempts to solve the problem of recommending
m
items by
n
users where the data is represented as an
\(n \times m\)
matrix. A popular method is to assume that the solution lies in a low dimensional space, and the task then reduces to the one of inferring the latent factors in that space.
Matrix Factorization
attempts to find those latent factors by treating it as a matrix completion task. The inference is done by minimizing an
objective function
by gradient descent. While it's a robust technique, a major drawback of it is that gradient descent tends to get stuck in local minima for non-convex functions. In this paper we propose four frameworks which are novel combinations of population-based heuristics with gradient descent. We show results from extensive experiments on the large scale
MovieLens
dataset and demonstrate that our approach provides better and more consistent solutions than gradient descent alone.