2006 | OriginalPaper | Buchkapitel
Combining Optimization and Robust Engineering Methods in the Engineering Product Design Process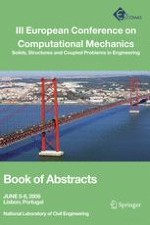 Erstes Kapitel lesen
Autor: Holger Wenzel
Verlag: Springer Netherlands
Many engineers that work in the simulation based product creation process are faced with a multitude of different and often conflicting demands: The product needs a better performance, it should be more reliable, yet less expensive and on top of all, the design time is shortened dramatically.
These challenges have driven the use of process integration and design optimization (PIDO) tools into all stages of product development. This trend has been fueled further by the increase of computational power that spreads the application of automatic design improvement methods even to areas that are extremely expensive to simulate.
One of the inherent challenges of the use of optimization algorithms in the design of industrial products is the fact that they tend to drive the design to extreme points, where even very small changes in the setup can cause the product to fail. This effect can be counteracted by the application of robust engineering methods, which can analyze and automatically improve the robustness and reliability of the product.
Nonetheless, a systematic coupling of optimization and robust engineering methods is a relatively new and still emerging field. This work gives an overview of four recent examples from the aerospace and automotive industry: a blade-disc connection of a gas turbine, the robust optimization of the idle shake of a passenger car and two applications of passenger car occupant safety.
Owing to the newness of this approach, there are no established methods or best practices and the presented examples show a large variety in the solution of the problem. The most straightforward way is to combine an optimization with a robust assessment of the optimum, either via a Monte-Carlo- Analysis or a robustness-estimation method like FORM (First-Order-Reliability-Method).
A very interesting approach is established in the idle shake application. Here a multi objective optimization is performed, using the NCGA method, and then the robustness of the points of the Pareto-front is used to select the design used for production. The other examples show more different methods, the application of the Taguchi robust design method, or the direct use of the output variation as part of the objective function, in order to achieve a robust design.
Although the combination of optimization and robust engineering is a too young field to already propose finalized routines and fixed solutions, the examples shown in this work illustrate the great benefit that already can been realized by this approach. Some of the designs are in production and one design system for passenger safety is implemented based on one of the presented applications.