Erschienen in: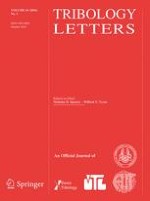 01.10.2016 | Comment
Comment on "Calculated Trajectories of Curling Stones Under Asymmetrical Friction: Validation of Published Models"
Erschienen in: Tribology Letters | Ausgabe 1/2016
Einloggen
Abstract
It has been suggested that front–back asymmetry cannot account for the full curl distance of a curling rock [
1
]. It has also been proposed that this implies that front–back asymmetry cannot explain why curling rocks curl and cannot account for
any
of the curl distance. It is shown here that these views are inappropriate. Reasons for their erroneous statements are given. A simple analytical calculation is carried out to show that the full curl distance can be due solely to front–back asymmetry. Several examples are presented in which the front–back-asymmetric, thin-liquid-film model makes predictions which are confirmed experimentally or observationally. Consequently, the choice to dismiss this front–back asymmetry mechanism, which is made by the authors of the paper in question [
1
], is inappropriate.