01.01.2015 | Focus | Ausgabe 1/2015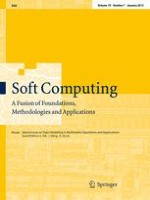 Communication-efficient algorithms for parallel latent Dirichlet allocation
Zeitschrift:
Autoren:

Jian-Feng Yan, Jia Zeng, Yang Gao, Zhi-Qiang Liu
Wichtige Hinweise
This work is supported by NSFC (Grant Nos. 61272449, 61202029, 61003154, 61373092 and 61033013), Guangdong Province Key Laboratory Project (Grant No. SZU-GDPHPCL-2012-09), Jiangsu Higher Education Institutions of China (Grant No. 12KJA520004), and a GRF grant from RGC UGC Hong Kong (GRF Project No. 9041574), grants from City University of Hong Kong [CityU Project No. 9041574 (CityU 118810) and 9041905 (CityU 119313)] to ZQL.
Abstract
Latent Dirichlet allocation (LDA) is a popular topic modeling method which has found many multimedia applications, such as motion analysis and image categorization. Communication cost is one of the main bottlenecks for large-scale parallel learning of LDA. To reduce communication cost, we introduce Zipf's law and propose novel parallel LDA algorithms that communicate only partial important information at each learning iteration. The proposed algorithms are much more efficient than the current state-of-the-art algorithms in both communication and computation costs. Extensive experiments on large-scale data sets demonstrate that our algorithms can greatly reduce communication and computation costs to achieve a better scalability.