09.01.2016 | Original Article | Ausgabe 7/2017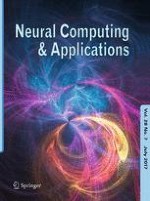 Complex neutrosophic set
Zeitschrift:
Autoren:

Mumtaz Ali, Florentin Smarandache
Abstract
Complex fuzzy sets and complex intuitionistic fuzzy sets cannot handle imprecise, indeterminate, inconsistent, and incomplete information of periodic nature. To overcome this difficulty, we introduce complex neutrosophic set. A complex neutrosophic set is a neutrosophic set whose complex-valued truth membership function, complex-valued indeterminacy membership function, and complex-valued falsehood membership functions are the combination of real-valued truth amplitude term in association with phase term, real-valued indeterminate amplitude term with phase term, and real-valued false amplitude term with phase term, respectively. Complex neutrosophic set is an extension of the neutrosophic set. Further set theoretic operations such as complement, union, intersection, complex neutrosophic product, Cartesian product, distance measure, and
δ
-equalities of complex neutrosophic sets are studied here. A possible application of complex neutrosophic set is presented in this paper. Drawbacks and failure of the current methods are shown, and we also give a comparison of complex neutrosophic set to all such methods in this paper. We also showed in this paper the dominancy of complex neutrosophic set to all current methods through the graph.