2019 | OriginalPaper | Buchkapitel
Conditional Image Synthesis Using Stacked Auxiliary Classifier Generative Adversarial Networks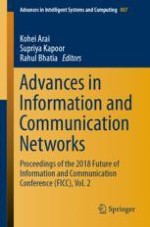 Erstes Kapitel lesen
Autoren: Zhongwei Yao, Hao Dong, Fangde Liu, Yike Guo
Abstract
Synthesizing photo-realistic images has been a long-standing challenge in image processing and could provide crucial approaches for dataset augmentation and balancing. Traditional methods have trouble in dealing with the rich and complicated structural information of objects resulting from the variations in colors, poses, textures and illumination. Recent advancement in Deep Learning techniques presents a new perspective to this task. The aim of our paper is to apply state-of-the-art generative models to synthesize diverse and realistic high-resolution images. Extensive experiments have been conducted on celebA dataset, a large-scale face attributes dataset with more than 200 thousand celebrity images, each with 40 attribute labels. Enlightened by existing structures, we present stacked Auxiliary Classifier Generative Adversarial Networks (Stack-ACGAN) for image synthesis given conditioning labels, which generates low resolution images (e.g.
\(64\times 64\)
) that sketch basic shapes and colors in Stage-I and high resolution images (e.g.
\(256\times 256\)
) with plausible details in Stage-II. Inception scores and Multi-Scale Structural Similarity (MS-SSIM) are computed for evaluation of the synthesized images. Both quantitative and qualitative analysis prove the proposed model is capable of generating diverse and realistic images.