03.11.2016 | Ausgabe 2/2017 Open Access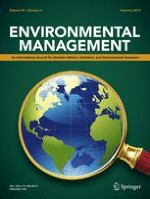 Constraints on Development of Wind Energy in Poland due to Environmental Objectives. Is There Space in Poland for Wind Farm Siting?
Zeitschrift:
Autoren:

Małgorzata Hajto, Zdzisław Cichocki, Małgorzata Bidłasik, Jan Borzyszkowski, Agnieszka Kuśmierz
Abstract
The objective of the study was to evaluate spatial effects of adopting environmental criteria for wind farm siting, i.e., the criteria related to the settlement system and those with regards to landscape values. The set of criteria was elaborated on the basis of literature and experience-based knowledge. Some of the criteria selected are legally binding. The analyses were carried out with the use of GIS tools. Settlement areas with 1000 and 2000 m wide buffer zones, and the areas with the highest landscape values, were assumed as particularly sensitive receptors to wind farm impacts. The results show significant constraints on wind farm siting in Poland. Although the constraints are regionally diversified, they concern 93.9 % of the total country area (1000 m buffer zone) or 99.1 % (2000 m buffer zone). Presumably even greater constraints would be revealed by an additional detailed analysis at a local level. The constraints on wind farm siting in Poland cannot be decreased, because of both social attitudes and demand for appropriate environmental standards, which should be taken into account in spatial and energy policies at all decision making level.