01.05.2019 | Research Paper | Ausgabe 5/2019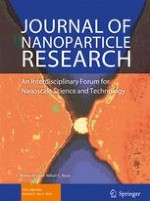 Construction of CoS2-N-C sheets anchored on 3D graphene network for lithium storage performances
Zeitschrift:
Autoren:

Jinbo Song, Chunyang Zhang, Junhao Zhang, Hu Zhou, Lei Chen, Lingling Bian, Aihua Yuan
Wichtige Hinweise
Electronic supplementary material
Publisher's note
Springer Nature remains neutral with regard to jurisdictional claims in published maps and institutional affiliations.
Abstract
The construction of transition metal sulfides integrated into three-dimensional graphene network (3DGN) is a greatly attractive strategy for energy conversion and storage. Metal–organic framework (MOF) as template-derived CoS2 with N-doped carbon coating (CoS2-N-C) sheets (~ 510 nm) anchored on 3DGN (CoS2-N-C/3DGN) was designed and synthesized via a solution immersion reaction combined with a carbonization–sulfidation treatment. The formed ultra-small CoS2 nanoparticles are uniformly diffused and encapsulated in the N-rich carbon matrix, grown on 3DGN to obtain a self-supporting structure. The resulting CoS2-N-C/3DGN composites were evaluated as binder-free anode materials of lithium-ion batteries, delivering a high reversible gravimetric capacity of 409.5 mA h g−1 after 100 cycles as well as great rate capability of 124 mA h g−1 at 1600 mA g−1. The enhanced electrochemical behaviors should be attributed to the synergistic interaction between CoS2-N-C with high electrochemical activities and 3DGN with high conductivity and macroscopically porous structure. This work provides new ideas to rational design of other metal sulfides applied on 3DGN for high-performance energy storage devices.
×