28.03.2020 | Ausgabe 6/2020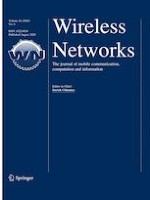 Context aware autonomous resource selection and Q-learning based power control strategy for enhanced cooperative awareness in LTE-V2V communication
Zeitschrift:
Autoren:

Sandeepika Sharma, Brahmjit Singh
Wichtige Hinweise
Publisher's Note
Springer Nature remains neutral with regard to jurisdictional claims in published maps and institutional affiliations.
Abstract
C-V2X (Cellular Vehicle-to-Everything) standard introduced in 3GPP Release-14 is emerging as a potential technology for Cooperative Awareness Message (CAMs) dissemination among connected vehicles. But to attain its full potential, optimal resource scheduling and interference management must be enforced. To address this issue, we propose a weighted exponential averaging based Context-Aware Resource Reselection scheme (CARRs), enabling the periodic exchange of CAMs in a vehicular network. The proposed strategy allows autonomous resource selection by performing continuous power sensing and cooperative learning with the neighbors within the safety zone. CARRs is a two-stage learning process. In the first stage, it learns the exponential weighing factor for each resource available in the Vehicle-to-Vehicle resource pool and performs resource reselection. In the second stage, it learns to select transmit power level based on the interference experienced over the reselected resource. It is established through numerical results that CARRs outperforms the existing strategies. Packet reception ratio, average error rate, average blocking rate and update delay are considered as the performance metrics. CARRs improves packet reception ratio by 3.1% while reducing the average error rate by 28.2% and lowering update delay by 4.5% in comparison to existing schemes.