07.04.2020 | Original Research | Ausgabe 9/2020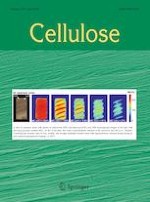 Continuous purification of simulated wastewater based on rice straw composites for oil/water separation and removal of heavy metal ions
Zeitschrift:
Autoren:

Pengxiang Yu, Xiao Wang, Kangmin Zhang, Mingyuan Wu, Qingyun Wu, Jiuyi Liu, Jianjun Yang, Jianan Zhang
Wichtige Hinweise
Electronic supplementary material
Publisher's Note
Springer Nature remains neutral with regard to jurisdictional claims in published maps and institutional affiliations.
Abstract
An efficient continuous purification strategy based on rice straw (RS) composites for oil/water separation and removal of heavy metal ions is reported. Superhydrophobic octadecanoyl bonded and polystyrene grafted RS (C18-RS-g-PS) and aminated poly(styrene-co-acrylonitrile) grafted RS (RS-g-APSAN) were prepared by surface-initiated ATRP for the treatment of heavy metal ions contained oil/water mixtures. The efficiency of oil/water separation and subsequent adsorption behaviors of heavy metal ions including contact time, pH effect, adsorption kinetics and adsorption isotherms were evaluated systematically. The results showed that C18-RS-g-PS possessed high superhydrophobicity with water contact angle of 154° and demonstrated good separation efficiency of above 98%. Regarding above separated water with contaminated heavy metal ions, RS-g-APSAN displayed high adsorption capacity towards Pb2+, Cu2+, Zn2+, and Ni2+ with adsorption capacities of 662.9, 248.8, 110.1, and 94.9 mg/g, respectively. The superior comprehensive performance of RS composites makes them potential ideal candidates for continuous purification of oily wastewater.