01.12.2016 | Ausgabe 6/2016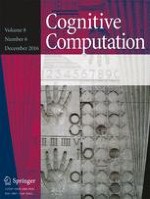 Contour Detection in Colour Images Using a Neurophysiologically Inspired Model
Zeitschrift:
Autoren:

Qi Wang, M. W. Spratling
Abstract
Background
The predictive coding/biased competition (PC/BC) model of V1 has previously been applied to locate boundaries defined by local discontinuities in intensity within an image.
Objective
Here PC/BC is extended to perform contour detection for colour images.
Methods
The proposed extensions are inspired by neurophysiological data from single neurons in macaque primary visual cortex (V1).
Results
The behaviour of this extended model is consistent with the neurophysiological experimental results. Furthermore, when compared to methods used for contour detection in computer vision, the colour PC/BC model of V1 slightly outperforms some recently proposed algorithms which use more cues and/or require a complicated training procedure.
Conclusions
The colour PC/BC model of V1 can successfully simulate the responses properties of orientation-selective double-opponent neuron in macaque V1 and has practical applications for contour detection in natural images.