2020 | OriginalPaper | Buchkapitel
1. Contributions of Computer-Based Chemical Modeling Technologies on the Risk Assessment and the Environmental Fate Study of (Nano)pesticides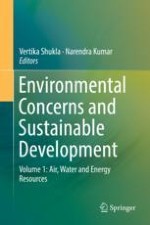 Autoren: Juan José Villaverde, Beatriz Sevilla-Morán, Carmen López-Goti, José Luis Alonso-Prados, Pilar Sandín-España
Verlag: Springer Singapore
Abstract
The improvement of crop production is nowadays of utmost importance to feed the growing world's population. Crop yield is enhanced with good pest control. However, an inadequate use of pesticides with this aim has demonstrated along the history that has deleterious effects for the human and animal health and the environment. Therefore, the use and commercialization of pesticides should be regulated properly, in order to only put on the market pesticides that have demonstrated by their risk assessment a safe use. The use of nonexperimental methods during pesticide risk assessment to predict physicochemical properties and biological effects, i.e., (eco)toxicity of concern, and to avoid tests on vertebrate animals is gaining strength within well-developed pesticide legislations.
With the above background, both the regulations of pesticides for risk assessment and the potential use of
in silico
computer-based chemical modeling technologies are reviewed. Moreover, outlook for current and future trends on these concerns of pressing significance in well-developed pesticide legislative frameworks is analyzed.
European Regulation (EC) No. 1107/2009 promotes the competitiveness of agriculture in this region. Quantitative structure-activity relationships (QSARs) are great accepted tools to be used with classical pesticide risk assessment. In a general way, there are QSAR modeling methods for qualitative or/and quantitative issues. The predictive capability of the resultant QSAR models can only be stabilized by performing an external validation. Quantum chemistry (QC) has shown to be an appropriate tool to characterize the structure and relative stabilities of organic compounds isomers. Degradation processes pathways can also be studied using QC. Quantum descriptors can be an excellent option for QSAR development. However, new technologies used in agriculture such as nanopesticides force a revision of the QSAR and QC suitability.