04.02.2017 | Ausgabe 6/2017 Open Access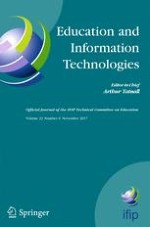 Copyright ownership of e-learning and teaching materials: Policy approaches taken by UK universities
Zeitschrift:
Autoren:

Elizabeth Gadd, Ralph Weedon
1

Introduction

More and more universities are investing in technology-enabled learning. Developments range from the simplest of efforts to make lectures notes available on web pages, to advanced multimedia, interactive online courses. Many studies pertaining to copyright and e-learning focus on the complex issues of obtaining copyright permission from third-parties to re-use content in these developments (see Halme and Somervuori

2012

), and how to manage access and use of the resulting products through licensing (Cheverie

2013

). However, for academics working in Higher Education Institutions there is an equally pressing consideration, namely, who owns the rights in any e-learning materials that they produce? This is particularly pertinent to the development of the global Open Educational Resources (OER) movement (Matkin

2006

) and Massive Open Online Course (MOOC) platforms (BIS

2013

), which increase the capacity for maximum re-use of e-learning materials whilst at the same time providing income-generating potential for the rights-holder(s). Universities are keen to protect any investment they make in such initiatives by asserting their rights over the resulting product (Cate et al.

2007

; HEFCE

2006

). However academics, already wary about the commodification of higher education, are becoming increasingly nervous about any attempts by universities to commercialise what they see to be their intellectual property (Davies

2015

). As Literat (

2015

) writes "the commercial agreements between MOOCs and educational institutions often conflict with the common institutional policy approach that grants intellectual property rights to faculty who develop the course." Thus the issue of who owns the rights in teaching materials has become the subject of much debate (see Pila

2010

; Rahmatian

2014

; Blanchard

2010

).

In the UK, the Copyright, Designs and Patents Act

1988

(CDPA) states that "where a literary, dramatic, musical or artistic work, or a film, is made by an employee in the course of his employment, his employer is the first owner of any copyright in the work subject to any agreement to the contrary" (s.11(2)). US legislation takes a similar approach (discussed below). Some claim that this applies to academic employees and therefore the copyright in teaching materials belong to universities (Strauss

2011

) whilst others claim that the academic/university relationship is atypical and therefore the Act would not apply (Pila

2010

; Rahmatian

2014

). Either way, the legislation alone does not address all the pertinent issues around the rights ownership of e-learning materials. For example, what happens when an employee leaves the organisation, and who owns the rights in e-learning materials part-developed by non-employees, or even students? It is therefore important that universities have effective copyright policies that address these issues (Lape

1992

).

This paper performs a review of the literature to identify the key issues relating to the ownership of copyright in e-learning materials and then reports on a content analysis of 81 UK universities copyright policy documents with a view to answering the following research questions:
Do UK university copyright policies address ownership of copyright in e-learning materials?

If so, is there a difference between their approach towards ownership of internal teaching materials and e-learning materials?

Do UK university copyright policies address key issues pertaining to the ownership of e-learning materials?

Is it possible to identify any trends in policy approaches by examining the differences between older and newer policies?

Does the nature of a university as defined by their 'mission group' affect their approach towards the ownership of teaching and e-learning materials?
Recommendations are then made for universities with regards to the development of policy approaches to the copyright ownership of e-learning materials in the UK.
2

Literature review: The key copyright issues for teaching materials in UK HE
3

Methods adopted

To better understand UK universities' policy approaches towards teaching and e-learning materials, a study of copyright policy documents was made. The 130 members of the

Universities UK (UUK)

(

2015

) were chosen as the population. However, as Harvey (

1996

) has noted, obtaining a representative sample of IP policy documents is problematic due to the many and varied origins of UK universities. The approach to sampling was therefore to identify as many copyright policies as possible, even though this would result in a non-probability sample. Web searches were undertaken between February and April 2015 in an attempt to identify copyright policies. Where a copyright policy formed a clearly identifiable part of a set of University Regulations, Research Code of Practice or Staff/Student Handbook, these were also used for analysis. Where there was not sufficient information to a form a complete picture of the university's copyright ownership position, such documents were discounted for the purposes of this study. Where a document clearly referenced another openly available document that explicitly formed part of the university's overall approach to copyright ownership, this was included in the analysis.

Where a policy was not locatable, a message was sent to the principal UK university email discussion list for copyright matters, LisCopyseek (

2015

) to solicit the help of members in locating copies of such closed or unlocatable copyright policies. In retrospect, it is recognised that Freedom of Information Requests could have been made to universities with closed policies in order to get a wider sample.

Once the policies were identified, copies were saved to create a static reference point. This was thought to be particularly important in the case of web pages which are easy to update without a noticeable date change on the web site. A content analysis was performed manually on the documents identifying the occurrence of key terms and concepts, and the context in which they were used. The key terms and concepts were:
Ownership of internal teaching materials

Ownership of e-learning (or distance) teaching materials

Ownership of performances

Ownership rights of non-employees

Rights on termination of contract
5

Discussion and recommendations
5.1

Copyright ownership of teaching and e-learning materials

This analysis shows that the majority of UK university copyright policies specifically address the rights ownership of teaching and e-learning materials, although 10% (8/81) of policies – mainly older policies – do not do so. In the majority of cases, the policies state that the ownership of both internal (77%) and distance or e-learning materials (84%) rests with the university. However due to the number of policies that waive, assign or license rights, the proportion of universities retaining ultimate control of these materials is reduced to 69% for internal teaching materials and 76% for distance and e-learning materials. Whilst these differences are not statistically significant, they suggest that universities view e-learning materials differently to internal teaching materials in intellectual property terms.

Whilst UK university copyright ownership policy positions towards teaching materials aligns with the guidance proffered by HEFCE (

2006

), it is at odds with the views and expectations of academic staff. UK scholars (Pila

2010

; Rahmatian

2014

; and Davies

2015

) all make a strong case for, if not academic ownership, at least shared ownership. In fact, only 10 of the 70 (14%) UK copyright policies analysed offered some form of shared ownership via licensing for e-learning materials (nine out of 70 for internal teaching materials). That said, the policies that took a shared ownership position towards teaching and e-learning materials had later median policy dates than those where the university claimed ownership. This may indicate a trend towards the sharing of rights in teaching and e-learning materials. It would be interesting to keep a watching brief on this over time to see if a trend develops.
5.2

Coverage of non-employees

The literature reminds us that academic staff are not the only contributors to the development of teaching materials, particularly distance or online materials. It was surprising therefore that, even making allowance for the fact that some of the documents identified were part of staff conditions of service, and so related specifically to staff, less than half the UK copyright policies made reference to the copyright owned by non-staff. Even if universities do not go as far as the recommendation of the HEFCE (

2006

) guidance and claim the copyright of "freelance and (where agreed by them) student creators", it is important for UK universities to consider their position on this. A more in-depth study of UK copyright policy approaches towards students would be timely in this regard.
5.3

Coverage of performances

After literary works, performances are probably the most important category of copyright work relevant to a study of the rights in e-learning materials. The fact that this category of materials is only covered by 20% of copyright policies is therefore something of a concern, as is the further fact that over one-third of these universities claim the copyright in performances for themselves. Any institution with expectations around the recording and reuse of academic teaching performances would do well to negotiate the right to do so and make the rights situation explicit in their copyright policy.
5.4

Rights on termination of contract

In a similar way, just over half of the policies (51%) did not address the ownership of copyright when academics terminate their contracts. A number of scholars have used the mobility of academic staff as an argument for the need for academics to retain copyright in their teaching materials (see Levin

2000

). Such claims are legitimised by the lack of reference in copyright policies to the rights academics have over their teaching materials when they leave the institution. Where policies did express a view on this, it was usually to assert the university's right to continued use of those materials, rather than an attempt to guarantee academics' rights. Few would argue with a university's claim to re-use the teaching materials an academic creates whilst in employment. However, most would also see an academic's claim to re-use the teaching materials they had created at a subsequent place of employment as equally legitimate. They would also accept an academic's right to continue to be acknowledged as the intellectual originator of those teaching materials. A handful of policies have struck this balance. It is recommended that more universities do so.

An issue that is pertinent here, but out-with the scope of this particular study, is whether universities actually police their copyright policies with regards to rights on termination of contract (or indeed any other clause). Such cases are most likely to be settled before coming to court, however, a survey of the experiences of academic staff that have recently moved institution would make an interesting study. If, as expected, universities do not in practice enforce their copyright policies in this regard, it begs the question as to why they put them in place at all.
5.5

The effect of policy age and mission group

Where cross-tabulations with the age of the policy and the mission group of the organisation were performed, some differences were observed, however the numbers were not large enough to perform any meaningful statistical analysis. Looking at the policy approaches towards the ownership of internal and e-learning materials, more Russell Group members had policies in which rights were shared through licensing. By contrast, new universities were more likely to assert ownership over both forms of content. However, both groups were slightly less liberal towards the ownership of e-learning materials than they were towards the ownership of the potentially less commercially valuable internal materials – as were non-aligned universities. Interestingly, a similar pattern was found with regards to rights on termination of contract: no Russell Group policy stated that the rights of staff to use their teaching materials expired on termination of contract, and no new university licensed staff to re-use their teaching materials after they had left the institution. This is probably indicative of the new universities' more business-like approach towards education. However, it may also be symptomatic of the willingness of Russell Group organisations to adopt more liberal policies in an effort to attract the best scholars.

It was interesting to note that the median age of a Russell Group copyright policy was three years more recent that a new university copyright policy. This may have had a bearing on the cross-tabulations relating to policy age which showed that the newer the policy, the more liberal it was. In fact there was a three year gap between the median policy dates of universities asserting ownership of e-learning and teaching materials, and those where some form of shared approach via licensing was in place. This might be a promising sign. As others have noted, it is the larger, more established universities that tend to lead the way with best practice in areas of copyright policy (Kiskis

2012

). If the most recent policies adopted by the larger universities are starting to address some of the key issues in a balanced way, this can only be a promising sign for the rest of the sector.
6

Conclusions

Undoubtedly, the ownership of rights in both internal teaching and e-learning materials in UK universities is complicated and contentious. However, the growth in e-learning activity means that it is more important than ever that these issues are resolved and clarified through a university's copyright policy. Clearly, all parties have legitimate interests and the organisations which manage to have an open dialogue about those interests are most likely to reach a satisfactory conclusion that benefits everyone. Adopting a pragmatic approach whereby one party licenses the other with the rights they require would seem to be the best way forward, and one that is starting to be adopted by newer copyright policies, and the larger, more established UK universities.

Universities should keep their copyright policies under regular review in partnership with academic staff and other players, and that those institutions investing in any form of e-learning should seek to ensure that their policies towards the ownership of rights in performances; by non-employees; and by staff on termination of contract are adequately documented. To this end, universities would be greatly assisted by a sector-wide agreement on the rights and re-use requirements of all parties involved in the creation of e-learning materials. HEFCE's

Intellectual Property Rights in E-learning Programmes

guidance sought to provide this through a model licence. However, this has not been wholly adopted by the sector, perhaps because it was seen to represent the interests of universities over academics. A decade after the original guidance was published, it might now be timely for a multi-stakeholder reconsideration of some of its advice to serve better the needs of all parties involved in the creation of e-learning materials in UK universities.
Open Access
This article is distributed under the terms of the Creative Commons Attribution 4.0 International License (http://creativecommons.org/licenses/by/4.0/), which permits unrestricted use, distribution, and reproduction in any medium, provided you give appropriate credit to the original author(s) and the source, provide a link to the Creative Commons license, and indicate if changes were made.