01.01.2015 | Research Paper | Ausgabe 1/2015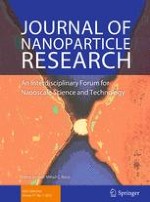 Core–shell hybrid nanocapsules for oral delivery of camptothecin: formulation development, in vitro and in vivo evaluation
Zeitschrift:
Autoren:

Hale Ünal, Ivana d'Angelo, Ester Pagano, Francesca Borrelli, Angelo Izzo, Francesca Ungaro, Fabiana Quaglia, Erem Bilensoy
Wichtige Hinweise
Guest Editors: Mustafa Culha, Rawil F. Fakhrullin, Ratnesh Lal
This article is part of the topical collection on Nanobiotechnology
Abstract
The objective of this study was to design and in vitro–in vivo evaluate oral nanocapsules prepared from amphiphilic cyclodextrins (CDs) or poly-ε-caprolactone (PCL) for the effective oral delivery of an anticancer agent, camptothecin (CPT). CPT-loaded anionic and Chitosan (CS)-coated cationic nanocapsules were prepared and characterized in vitro. Morphological analysis was performed by scanning electron microscope (SEM). CPT release profile was evaluated using dialysis method under sink conditions. To determine the protective effect and drug stability provided by nanocapsules, all the formulations were incubated in simulated gastrointestinal media. Measurement of mucoadhesive tendency of CPT-loaded nanocapsules was realized by turbidimetric method. Penetration of nanocapsules was performed through an artificial mucus model. The permeability of CPT in solution form and bound to nanocapsule formulations were demonstrated across Caco-2 cell line. Finally, the intestinal uptake of nanocapsules was evaluated in vivo, in a mouse model. Both anionic and cationic formulations were in the range of 180–220 nm with a narrow size distribution and desired zeta potential values. CPT-loaded nanocapsules were found to be stable in simulated gastrointestinal media. Turbidimetric measurements confirmed the interaction between nanoparticles and mucin. Penetration of CPT through an artificial mucus gel layer was higher with CS-coated nanocapsules in accordance with the results obtained from permeability studies across Caco-2 cell line. In vivo animal studies confirmed that the intestinal uptake of nanocapsules was significantly higher with cationic nanocapsules. CPT-loaded positively charged CD nanocapsules might be an attractive and promising treatment for oral chemotherapy.