01.06.2015 | Original Paper | Ausgabe 3/2015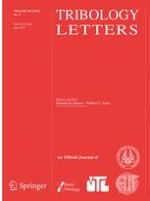 Core/Shell Structured Solid-Silica/Mesoporous-Silica Microspheres as Novel Abrasives for Chemical Mechanical Polishing
Zeitschrift:
Autoren:

Yang Chen, Yayun Wang, Jiawei Qin, Ailian Chen
Abstract
The allotropic silica microsphere as a novel abrasive, which consisted of a solid-silica (
S
SiO
2
) core and a mesoporous-silica shell (
M
SiO
2
), was introduced into chemical mechanical polishing (CMP) process. The shell thickness of the core/shell structured
S
SiO
2
/
M
SiO
2
microspheres was tailored by adjusting the amount of cetyltrimethylammonium bromide (mesoporous template) and tetraethylorthosilicate (silica source). The obtained
S
SiO
2
/
M
SiO
2
samples were structurally confirmed by small-angle X-ray diffraction, transmission electron microscopy, field-emission scanning electron microscopy and nitrogen adsorption–desorption technique. The results of oxide CMP experiments revealed that the
S
SiO
2
/
M
SiO
2
abrasives exhibited higher material removal rate (=269 nm/min), lower root-mean-square (=0.203 nm) surface roughness as well as lower topographical variations than those of conventional solid-silica abrasives (137 nm/min, 0.343 nm). The enhanced CMP performance might be attributed to the optimization of the real contact environments between abrasives and substrates based on the synergetic aspects of chemical corrosion and mechanical abrasion. These results suggested that the core/shell structured
S
SiO
2
/
M
SiO
2
abrasives presented an important potential application in efficient and damage-free polishing. This work will provide experimental and theoretical basis for the design and application of porous abrasives or core/shell structured composites with porous shells in CMP.