2015 | OriginalPaper | Buchkapitel
4. Corn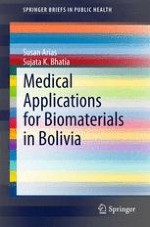 Erstes Kapitel lesen
Autoren: Susan Arias, Sujata K. Bhatia
Abstract
Maize, commonly known as corn, is a widely produced grain with an abundance of commercial and nutritional uses. Corn is a source of antioxidants and has other known health benefits in digestion, fiber, and glucose level maintenance and nutrition (The World's Healthiest Foods in Corn,
2014
). The microbial resistance and hydrophobic coating of the corn protein zein may prove useful in the area of drug delivery (Mathiowitz et al. in U.S. patent no. 5,271,961. U.S. Patent and Trademark Office, Washington, DC,
1993
); films composed of a blend of cellulose and corn show promise as natural polymers for tissue scaffolding purposes (Yang et al. in Macromol Biosci 9(9):849–856,
2009
), and maize endosperm could potentially be a major source of an important HIV antibody (Rademacher et al. in Plant Biotechnol J 6(2):189–201,
2008
).